Q2500 HP Quintuplex – Frac Pump

Oil Exploration and Production is undergoing a shift towards hard to reach reserves. ShalePumps, being a dynamic stakeholder with a pulse on the sector, constantly endeavours to develop and introduce machines that meet changing requirements. All Frac Pumps, Fracking and Fracturing Pumps from the ShalePumps stable conform to superior build standards, incorporating features that give the pumps higher operational efficiency and threshold during high flow rates.
Designed to function in conditions that are not exactly conducive for equipment on continuous operations mode, the frac pumps, fracking and fracturing pumps are extremely rugged and reliable. The success of oil exploration and completion hinges on the dependability of equipment. Downtime is a handicap that severely impinges operational efficiency, which, we at ShalePumps have sought to curb through the development of fracturing pumps that function seamlessly in all conditions.
A development on the triplex pumps, the quintuplex fracturing pumps featured here, offer greater power, performing with a reliability that sets standards. Cranking out 2500 horsepower from its innards, the frac pumps are workhorses that power the operations smoothly to completion. Manufactured from superior materials that undergo rigorous testing for structural qualities, the optimized performance of the components contributes to overall efficiency
ShalePumps, LLC is proud to introduce the Q2500 HP Quintuplex as it's first offering. After years of providing equipment to companies in oil and gas exploration, ShalePumps, LLC's founders realized the oil and gas drilling industry was in need of local, quality frac and completion equipment. The Q2500 HP Quintuplex, is built to withstand high flow rates and harsh environments, this 2500 horsepower frac pump stands for reliability.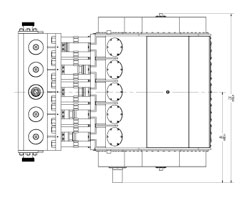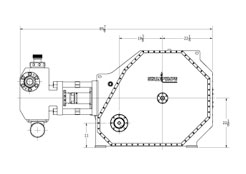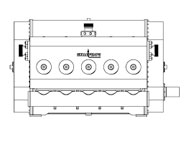 Have a question? Contact us now.